Primary Care Plus Welcomes New Family Medicine Physician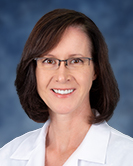 NEW ORLEANS (Jan. 10, 2019) – Family medicine and obesity medicine physician Keary O'Connor, D.O., has joined the Primary Care Plus team and is now available to see patients at its Westwego clinic.
O'Connor brings more than 10 years of experience in private practice and public service to Primary Care Plus. She is board certified in both family medicine and obesity medicine and offers complete preventive health care, including routine primary care checkups, health risk assessments, immunizations and screenings. She is pursuing her master's degree in clinical nutrition from Columbia University's College of Physicians and Surgeons in New York.
After beginning her career at General Electric, O'Connor followed her interest in preventive care and wellness to Kirksville College of Osteopathic Medicine in Missouri, where she obtained her doctor of osteopathic medicine degree in 2005. She completed her internship and residency at Metro Health Hospital in Grand Rapids, Michigan, in 2008.
After residency, O'Connor worked in private practice in Michigan before volunteering to serve in the U.S. Army as a commissioned officer on active duty. She served both stateside and overseas from 2010 to 2014, deploying to Kuwait, Iraq and Germany. Additionally, she served as a reservist from 2014 to 2018. She joins Primary Care Plus following completion of a posting as a civilian physician in Germany, where she served active-duty military members and their families.