PRIMARY CARE PLUS – WESTWEGO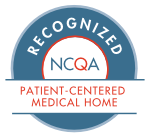 The experienced team at Primary Care Plus – Westwego brings you quality primary care medicine, as well as a wide range of specialized services. We are committed to providing you with the comprehensive care you need in one convenient location.
We use an electronic medical record (EMR) system to store all your information, including your health history, medications, diagnostic reports, and notes from specialists. EMR connects your entire medical team at Primary Care Plus – Westwego, so your care is always accurate and efficient. EMR also allows us to quickly send your medical information to a hospital or other healthcare provider, if needed.

Same Day or Next Day Appointments Available
Office Hours:
7:30 a.m. to 5 p.m.
Monday through Friday
712 Westbank Expressway
Westwego, LA 70094
504-262-1200
Primary Care Plus - Westwego
Michael McSween, M.D.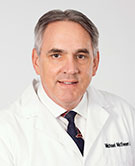 Family Medicine  Dr. McSween earned a B.A. in 1978 from Lafayette College in Easton, PA and a Doctor of Medicine in 1982 from New Jersey Medical School. He completed his residency in Family Practice in 1985, at the Eastern Virginia Graduate School of Medicine, Ghent Family Practice. Following completion of his residency, he served in the National Health Service Corps for over 3 years in private practice in Lafitte, LA. He has been practicing family medicine on the Westbank in Jefferson Parish for over 30 years. He joined Primary Care Plus in September 2015.
We offer a wide range of healthcare services
Routine, acute and preventive care
Treatment for illness and injury
Immunizations and screening tests
Health risk assessments
Personalized diabetes counseling
On-site diagnostics including; electrocardiography (EKG), lab tests and spirometry
We accept the following insurance plans:
Aetna
Blue Cross Blue Shield
Cigna
Coventry
Gilsbar
Mailhandlers
Medicare
Meritain
Multiplan
Peoples Health
PPO Plus
Railroad Medicare
Tricare
UnitedHealthcare
WEB TPA

Your source for primary care doctors in Baton Rouge, Gretna, New Orleans and Westwego. Primary Care Plus is a healthcare clinic dedicated to patient health through continuity of care.